Use and Benefits
---
Examples of how GENOAK can be used to benefit individuals, neighborhood groups, CERT teams, apartment residents, organizations and community hubs in and around Oakland include:
Before an Emergency (Preparation)
 During an Emergency (Response)
 After an Emergency (Recovery)
During and after an emergency or major disaster, landline phone and/or cellular service may be overloaded or not operating due to damaged infrastructure. If this is the case, 2-way radio communications may be the best way to effectively get messages to and from individuals and community groups.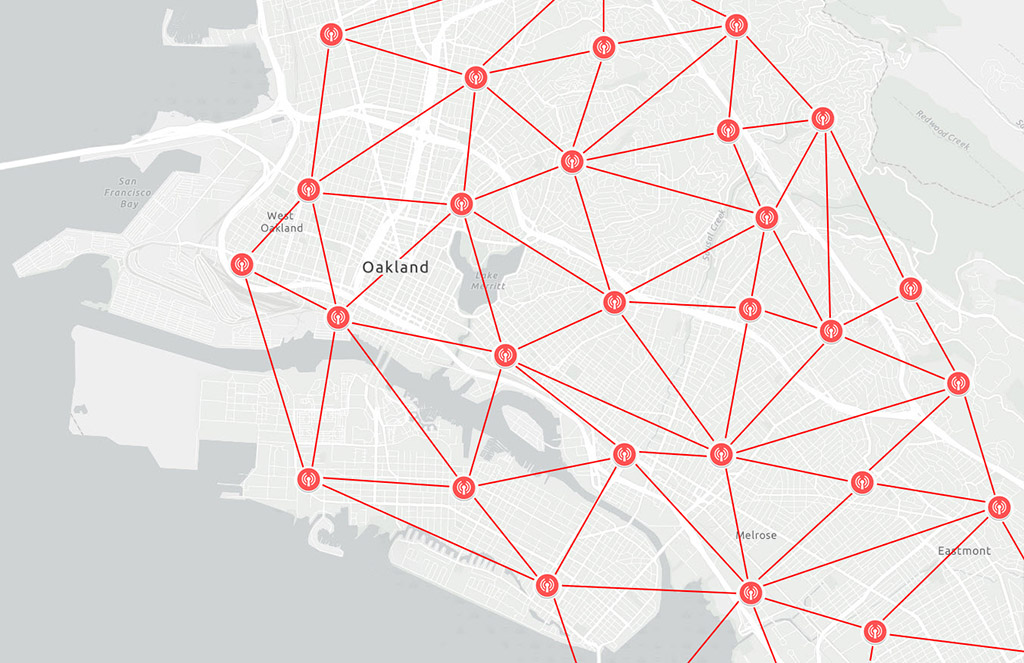 Use with the Amateur (Ham) RACES Network
The primary civilian emergency radio network is the Amateur (Ham) Radio Amateur Civil Emergency Service (RACES). This is an official (FEMA/FCC) service that may be activated by the City during an emergency. The Oakland Radio Communication Association (ORCA) RACES team is tasked with communicating priority emergency traffic with Oakland's Office of Emergency Services' (OES) Emergency Operations Center (EOC), which will help coordinate response efforts by the fire and police departments and other responders.
GENOAK complements the RACES network by providing a way for individuals and community groups to connect and assist each other without impacting official emergency radio communications.
The following diagram shows how communities such as neighborhood groups, CERT teams, apartment residents and organizations can use FRS radios to communicate among individuals. It also depicts how the Amateur (Ham) RACES network connects to Oakland's OES/EOC to transmit priority emergency traffic via the ORCA repeater. Finally, it shows how GENOAK can connect individuals and community groups with each other and with the Amateur/RACES network via Net Liaison Operator relays.
---